NIGHT OWL'S GUNSMITHING
M16 EXTRACTOR IN REMINGTON 700 BOLTS
_________________________________
TOOLS NEEDED
Milling machine
#39 Carbide drill bit
1/4 inch end cut end mill.
USING THE JIG
#1- Remove old extractor fill void where old extractor was with Brownells steel bedding compound or any good liquid steel.

#2- Install bolt in jig making sure lug on bolt is flush with jig face.

#3- Drill pivot hole (drill through bolt but not into jig).

#4- Place jig in a good vice on milling machine making sure it is square & level - center end mill in slot of jig.

#5- Follow illustration below.
_________________________________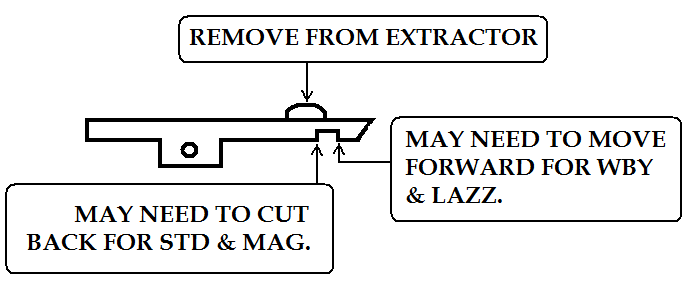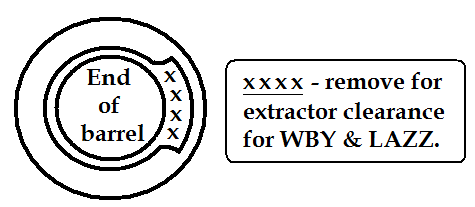 _________________________________
Patented & Copyrighted - Night Owl's Gunsmithing - Taylorsville, UT
_________________________________